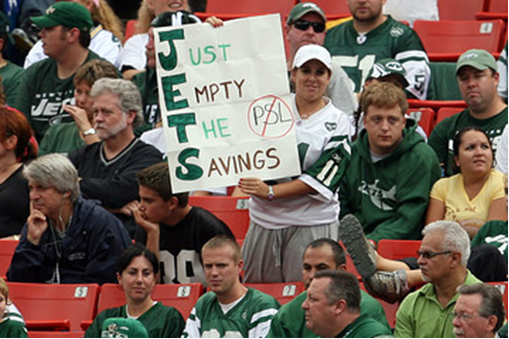 Its almost that time for Sundays to relax with a good NFL game. Here is the latest on what we can expect from Rex Ryan and the New York Jets for 2010.
So far in the pre season, The Giants beat the Jets (poor Eli got a win and he also got 10 stiches in his head) Game was the first game to be played in the new stadium.
And last night, the Rex Ryan was not thrilled with his teams performance (though they did beat the Carolina Panthers 9-3 in The Panthers house) It was Nck Fold three field goals that got the Jets their 9 points. Otherwise gangreen looked a little sloppy. Sanchez was sacked twice and nearly threw an interception on the Jets first drive. The Jets finished with 112 total yeards for the game.
Want to meet the players? Will Darrelle Revis be back when the season starts?
Here is your ticket to the
2010 New York Jets
.